Two years ago, I purchased a giant pack of foam Christmas trees. The foam shapes have allowed us to take part in many fun Christmas trees crafts. Whether my children are a little under the weather or simply bored, it's nice to have some crafts for them to complete. On cold afternoons, we do a family craft. Here are a few easy Christmas tree crafts for kids...from my family to yours.
Christmas Tree Wiggly Eyed People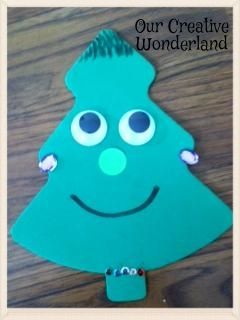 Make some cute Christmas tree people with wiggly eyes. These were fun, easy and turned out very cute! I used green foam Christmas trees. Then, I gave my kids wiggly eyes, round labeling stickers, markers, sequins, buttons and some adhesive gems. I used the labeling stickers for a nose, markers for hair and mouth and a labeling sticker for a nose. Then, I used gems for earrings and sequins for a necklace. You can also use stamp pens and even make legs, arms and feet for your people. Of course, don't forget your wiggly eyes.
Christmas Tree with Photo Ornaments
You can do this one on a small or large scale. For a craft that the entire family can complete, cut out a big Christmas tree out of green felt. Then, have everyone pick out a favorite picture that can easily be cut into a round circle or other shape. Frame each picture with a round piece of construction paper with the middle cut out. For a smaller tree, simply cut out pictures into a round shape and glue onto your tree.
Mixed Media Christmas Tree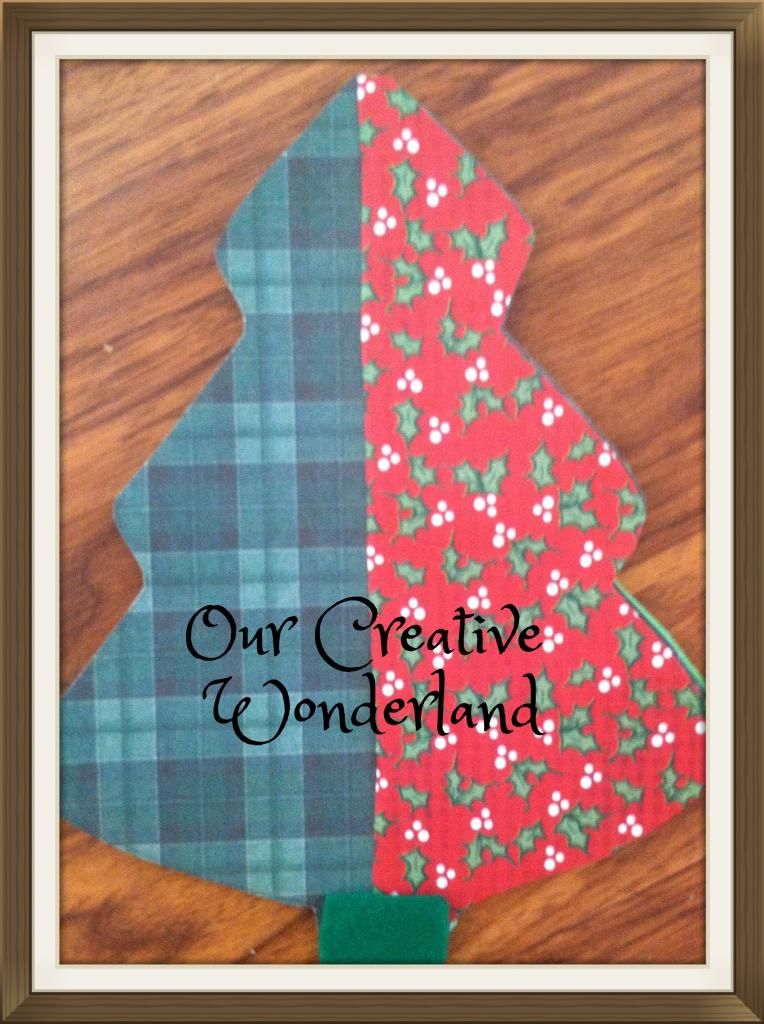 Mixed media trees use different mediums of materials to create an artful composition. Have your child pick out several different types of paper and stiff fabrics. If you want some adorable patterns, try the scrapbook section of your local craft stores for a plethora of stiff, decorative papers. Then, take a cardboard Christmas tree template and have them trace it onto the fabrics and paper. Cut out each tree shape. Then fold the papers in half and cut. Glue one pattern on one side of the tree and the other pattern on the other. Finally, we choose some felt to cover the stem. You can also cut your paper into a zig zag, puzzle-like pieces or polka dots to cover your tree. The more shapes you do, the harder it becomes to make the tree look seamless. You can also glue things like glitter or sequins onto the tree for a layered effect.
We had fun making these easy Christmas tree crafts! I hope your family does too!