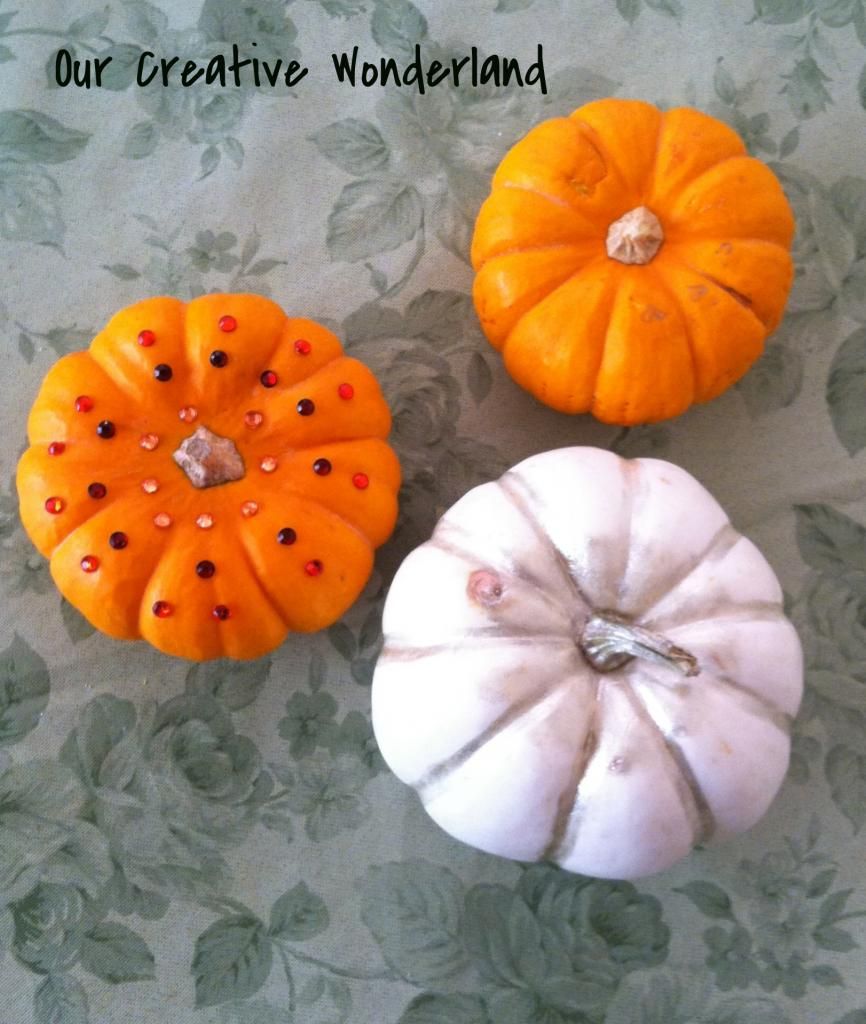 Cute things come in small packages. I think the same can be said for mini-pumpkins. While I typically purchase two to three bigger pumpkins, I always seem to be buying a lot of mini-pumpkins. My kids like them too. They look nice on the mantel, in the bathroom or any small space that needs some fall cheer. Mini-pumpkins look nice just the way they are. However, decorating these tiny bundles of joy is also fun.
Toothpick Designs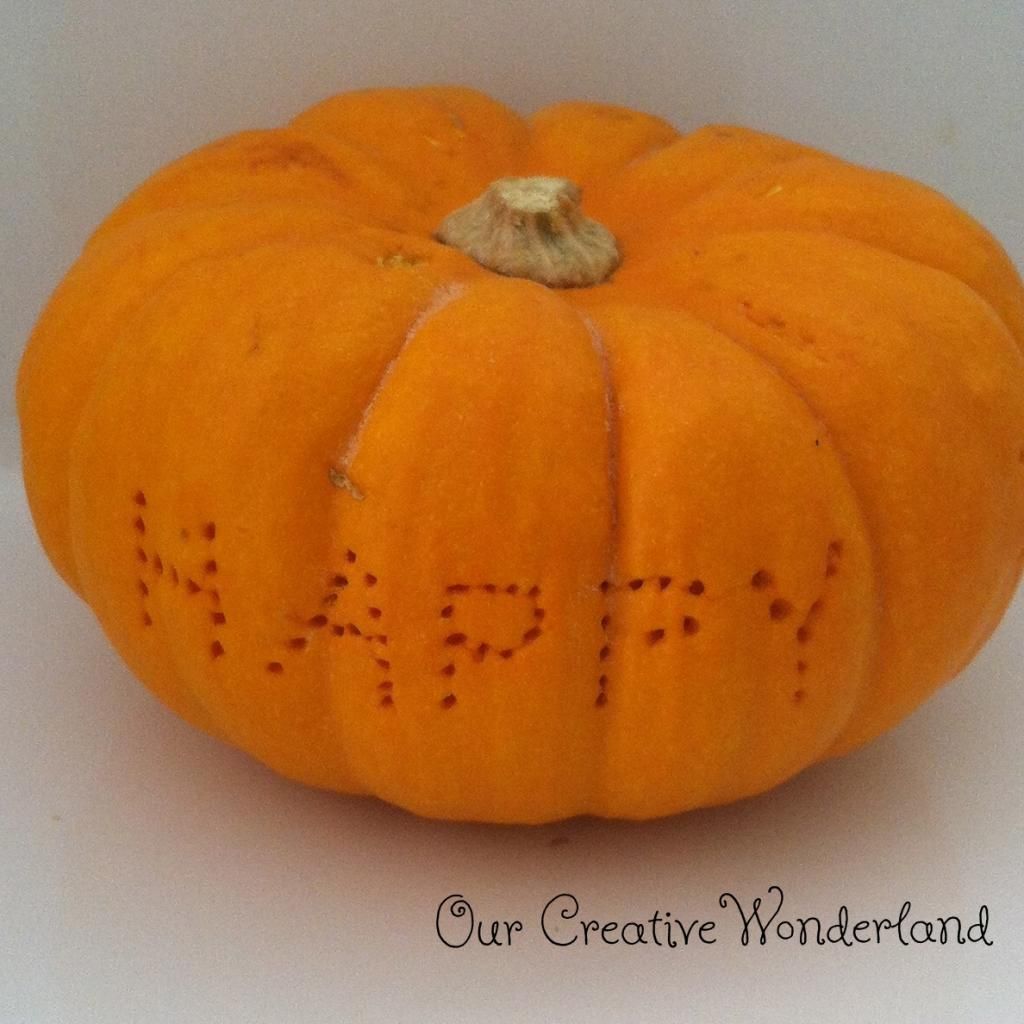 It might be hard to drill a design into a mini pumpkin. However, the small point of a toothpick is perfect for creating words or a design. Simply firmly poke a small hole and repeat until your design is finished. In case the tip gets dull, you should make sure to have half a dozen toothpicks or so handy.
Fine Glitter
Fine glitter is a great way to add some shine and sparkle to your mini-pumpkins. First, spread a thin layer of glue over the pumpkin. Then, sprinkle the glitter and shake the excess off. It is best to do this outside over a big box top so you don't get glitter all over the place.

Small Self-Adhesive Gems
If you don't like messes, this is the perfect craft for your kids. Tiny gems are perfect for a small pumpkin. A small package of gems is more than enough to cover your pumpkin in a pretty design. Choose complementary fall tones for a sophisticated look. These look nice in a circular design; start from the top and work your way to the bottom.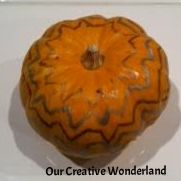 Permanent Markers
Permanent markers are an easy way to make a design. Try polka dots, chevron stripes or even a message! Remember, these markers are permanent so you might want to use a pencil first and wear gloves (especially kids) if you don't want any on your fingers.
Mini-pumpkins look wonderful in the window or stacked on top of each other in a hurricane vase. Have fun decorating your mini pumpkins this fall season!
*Due to small parts, pointy objects, etc. I would recommend these projects for children over four (with close supervision).