I bought some vivid cardstock at the store. It was perfect for making rainbow crafts with my kids. With St. Patrick's Day coming up, I thought some themed crafts would be fun. After all, what child doesn't like rainbows? Throw in some shamrocks, gold and glitter and these rainbow crafts for kids are perfect for St. Patrick's Day.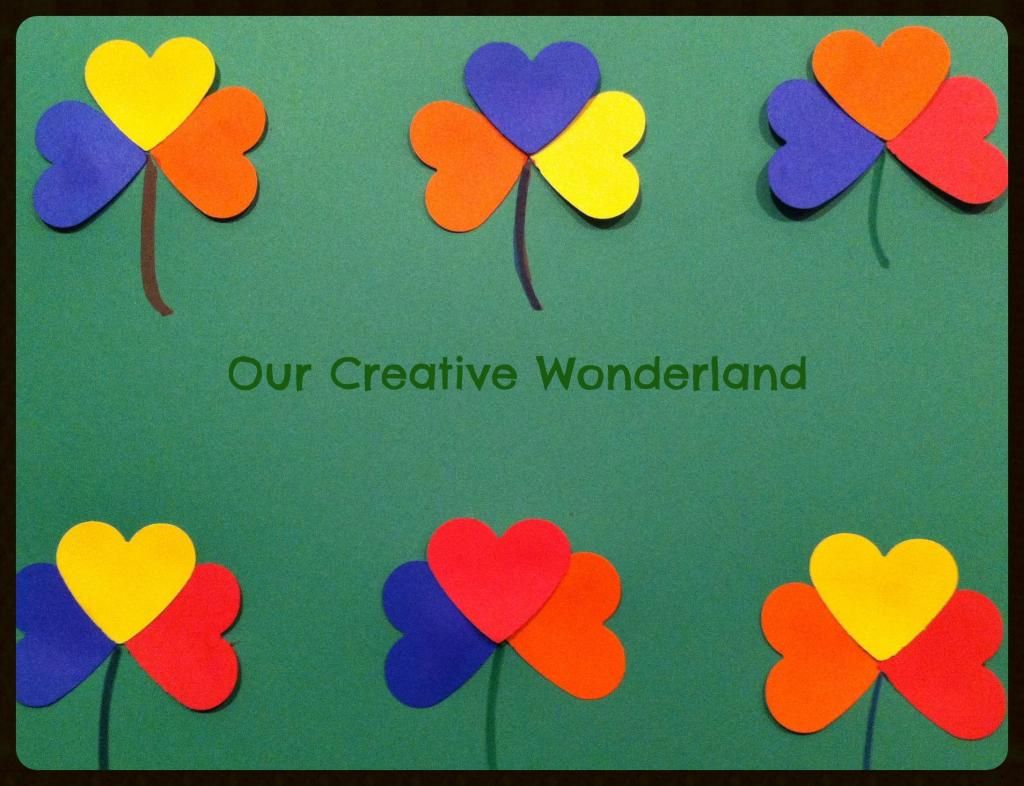 Rainbow Shamrocks
For this, I took four different papers in basic rainbow colors (red, orange, yellow and blue). I used a heart punch to cut out four hearts from each color. Then, I made shamrocks out of three different colored hearts. You can encourage children to make different patterns so no two shamrocks are the same. You can even challenge kids to see how many different patterns are possible (use three different colors to make this easier). We glued the shamrocks onto a green background and added a stem with a skinny marker.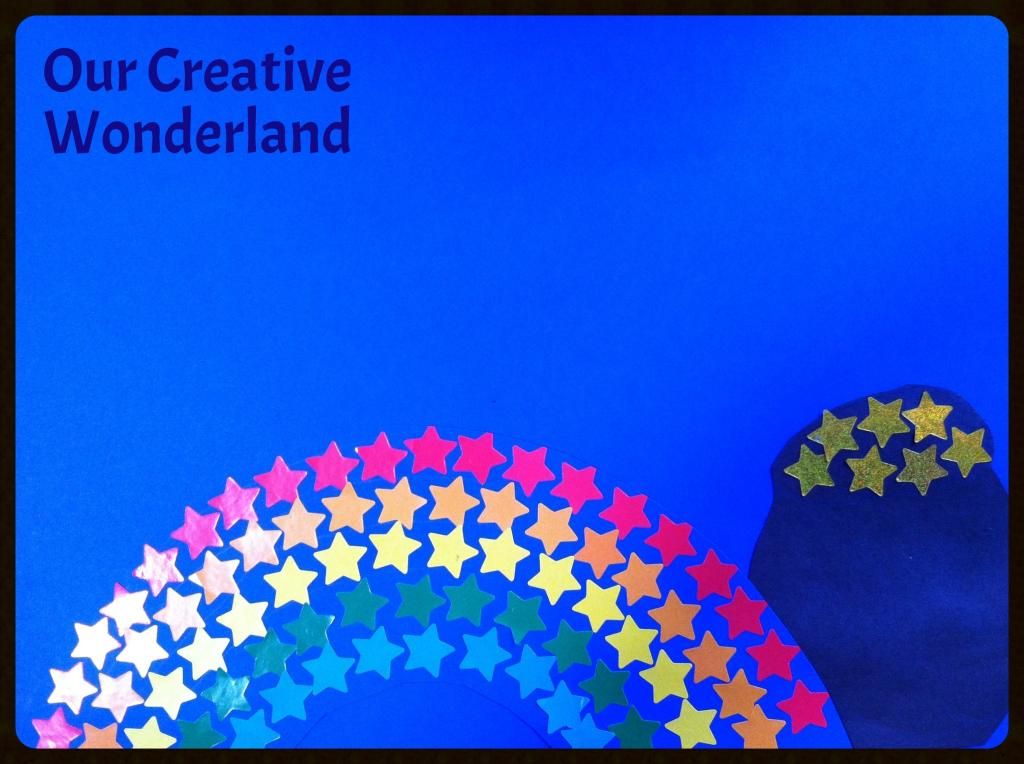 Sticker Rainbow
I found a pack of 600 rainbow star and smiley face stickers. Then, I gave my daughter a sheet of rainbow stickers and had her construct a rainbow. For younger children, you might want to draw the outline of a rainbow so kids have a guide for the stickers. At the bottom of the rainbow, draw a black pot and use shiny yellow stickers for the pot of gold.
Glitter Rainbow Shamrock
Draw a shamrock or print one out and then trace the clover with glue. Using the glue, have kids cover ⅓ of the shamrock with glue. Then, let them choose one glitter color, sprinkle it over the glue and shake off the excess. Allow the section to dry. Then, repeat the process with two other glitter colors. Finally, cover the stem with glue and glitter.
These rainbow crafts for kids will brighten up your St. Patrick's Day!